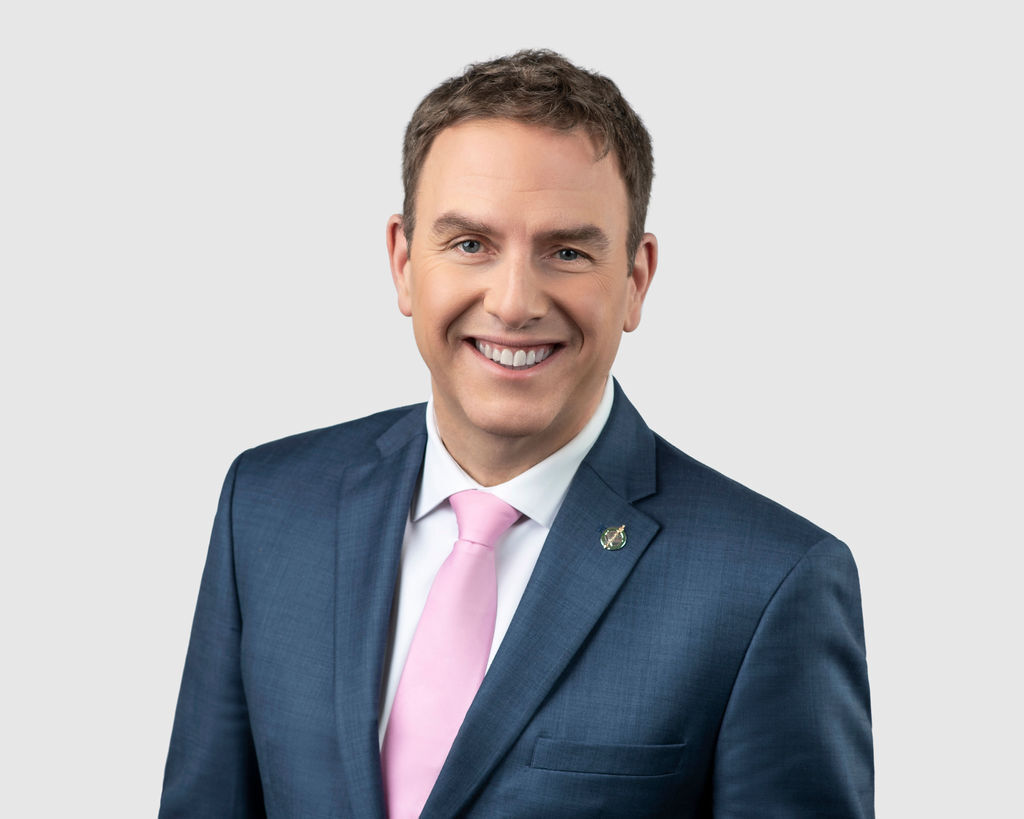 Swear words shock attendees at General Council meeting
General Council staff of the United Church of Canada consider what to do after a commissioner uttered obscenities anonymously during a General Council 44 event on April 6. The offensive remarks came towards the end of the virtual learning session, as Jewish interfaith guest Richard Marceau, vice president, external affairs and general counsel at The Center for Israel and Jewish Affairswas asking for clarification on a proposal.
Two commissioners who attended the event recalled the speaker's words with slight variations, but the phrase spoken was very close to "Why does the f— manage to speak?"
In an email to wide view, Marceau describes the incident as "deeply shocking and hurtful", saying it was "an event I did not expect as an official guest of the church". Marceau, as well as Rabbi Allan Finkel, of Shalom Temple in Winnipeg, who also attended as a Jewish interfaith guest, suggested the United Church must address lingering anti-Semitism in the denomination in light of the remarks.
General Council staff and commissioners reacted with collective shock in the aftermath of the incident.
Rev. Ohwang Kwan, commissioner and minister at Consort Knox United in Consort, Alberta, describes a feeling of disbelief, followed by outrage. "After those words were spoken, everyone was surprised, puzzled and angry," he says.
"It was extremely difficult for Alan Buckingham [GC44 business coordinator] and the other leaders, like the general secretary and the moderator, to continue," he adds.
---
Interested in more stories like this? To subscribe to Wide view's weekly newsletter.
---
Rev. Michael Blair and the Rt. Rev. Richard Bott, General Secretary and Moderator, respectively, immediately apologized to the Jewish interfaith guests on behalf of The United Church of Canada, as did Rev. Jennifer Janzen-Ball, Executive Minister of theological leadership. The commissioners also expressed their personal apologies using the online platform's chat function.
An apology on behalf of the United Church was posted at General Council website 44 April 7. She invoked the day before the words of the host: "What has just happened is unacceptable for our community. I know there are very strong feelings, but we agreed to treat each other with respect.
The offensive comments were delivered during a learning session – in which clarification is sought, but no debate or discussion is engaged in – focused on a series of propositions related to the Israeli-Palestinian conflict. Such a proposal emerges from the report of the Just Peace Task Forcean advisory committee on how to respond to calls from Church partners in the region, and recommends adopting a principled approach to issues related to the conflict.
"We need to think about how to create a culture where we can have this conversation in peace," Kwon says.
"I feel like a lot of things got destroyed with that one comment. It's such a difficult relationship of trust to build," says Reverend Wanda Stride, another commissioner and minister at St. Andrew's United in Brighton, Ontario. "It really felt like something had been broken."
"To say this is a matter of fairness is a huge understatement," she adds.
It is unclear how the individual was allowed to unmute his microphone to make the commentary. Commissioners were told at the start of the session – which was held via Pheedloop, a virtual event platform – that they would have to raise their virtual hand to speak. The session began with a presentation from the GC44 Equity Support Team and an address from the General Secretary calling for respect while discussing the tough proposals.
"We need to think about how to create a culture where we can have this conversation in peace."
In a letter to the commissioners sent on April 14, Bott said the person who made the lewd remarks had come forward. "They are horrified by what they have said, acknowledging the damage that has been done, apologizing and accepting the consequences that flow from it," the letter reads. "A facilitated conversation is planned so that we can discern appropriate next steps together."
Bott also adds that he, along with Blair and Janzen-Ball, met the two Jewish interfaith guests, Finkel and Marceau. "Although they were very graciously willing to meet with us, they were clear about the pain the comment had caused each of them and how it was a clear indication of the anti-Semitism that continues to exist in the world. United Church. ."
---
Learn more about Broadview:
---
When contacted for comment by wide view, Finkel said by email that the denomination has more work to do to recognize and combat its anti-Semitism. "I am aware that the question of anti-Semitism in the United Church was raised and answered positively in the 2003 report. Witness faithfully documents," he says. "The incident during General Council certainly opens a door within The United Church of Canada to ask this question again.
Marceau said he would refer the United Church to the 2003 document as well. task she had set herself," he said.
Bott says the United Church General Council office will continue to discern how to move forward. "We are looking at the requests that have come in that call on the church to look at its anti-Semitism," he says. "General councils sometimes have decisive moments, and this may very well be one of those moments that calls the church to reflect."
In the meantime, concerns remain about the unprecedented shift of this General Council to an online format.
"You hang up the [Pheedloop] call and you're sitting alone in your basement in shock," Stride adds. "Obviously it's not ideal to have the General Council [online]but in a pandemic, nothing is ideal.
Kwon stresses the need to build a safe virtual space moving forward. "We need to create a spiritual culture online. It shouldn't happen – it can't happen – again.
***
Julie McGonegal is associate editor of Wide view.
---
We hope you found this wide view engaging article.
Our team works hard to bring you more independent, award-winning journalism. But wide view is a non-profit organization and times are tough for magazines. Thank you for considering supporting our work. There are several ways to do this:
Subscribe to our magazine and you'll get smart, timely stories and insights delivered to your doorstep 8 times a year.
To give to our Friends Fund.
Give the gift of wide view to someone special in your life and make a difference!
Thank you for being such wonderful readers.
Jocelyn Bell
Editor/Editor