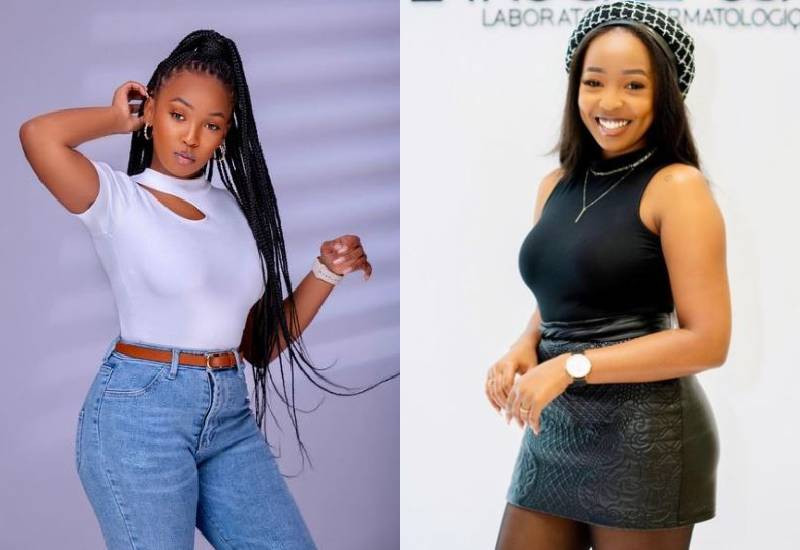 Sharon Mwangi: Discipline will set you apart
Describing herself as a lifestyle content creator, believer as well as mental health advocate on her Instagram bio, Sharon K Mwangi has carved out a niche for herself in the world of content creation. The one who follows life's mantra that discipline will always set you apart from others, she has managed to maintain her career as a fashion blogger since her days on campus.
"I'm always learning something new every day. I'm constantly on YouTube, keeping up to date with the latest fashion and lifestyle trends to grow my content even more. I believe that's how I 've managed to stay relevant in my blog since I started," she said.
We first heard about Sharon through her fashion blog, Style by Sharry. His brand has since grown over the years and this has been made possible by his consistency.
Surpassing a huge following on her Instagram with over 150,000 followers, she has mastered the art of engaging her fans and followers with her regular videos and photos.
See this post on Instagram
A post shared by Sharon K? (@sharonkmwangi)
Thanks to this, she has managed to work with several international brands and has gone further to be recognized by renowned international celebrities as well as those from here.
"I've worked with so many brands over the years, including some I never thought I'd work with, both locally and internationally. I've had many highs in my career and I'm forever grateful for the opportunities that always come my way," she said.
To add to her already impressive biography, Sharon is also the founder and creative director of Epiphany Clothing, an online clothing store that offers fashionable, stylish and fashionable pieces.
Sharon, who studied electronic media at Daystar University, ended up doing social media even though she originally wanted to be on TV.
Related Topics