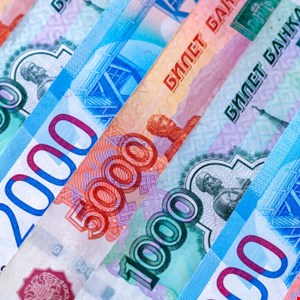 Russia fines Google $ 100 million for "illegal" content
Russia has fined US tech company Google a record fine for failing to remove "banned content".
A Russian court on Friday fined $ 100 million in response to Google's alleged "systematic failure to remove banned content."
Although the financial penalty is the largest such fine ever imposed by a Russian court, it would have is barely 6.7% of the money Google made in Russia last year.
The court set the fine at $ 100 million after being told by Russian Internet regulator Roskomnadzor that Google's annual revenues in Russia in 2020 exceeded 85 billion rubles (around $ 1.5 billion) . It's the first time The Russian authorities calculated such a fine on the basis of the turnover of a technology company.
Friday's court order isn't the first time Russia has financially penalized Google for content. In 2018, the tech company was fined 500,000 rubles (around $ 6,800), mostly for failing to remove content in which opposition leader Alexei Navalny called for protests against the president. Russian Vladimir Putin.
the same offense fined Google 700,000 rubles and 1.5 million rubles in 2019 and 2020, respectively. Around the same time last year, a Russian court found Google guilty of repeatedly failing to remove search results "containing information banned in Russia" and fined the company. three million rubles (approximately $ 41,000).
Russian journalist Alexander Plushev speculated on social networks that Friday's much larger fine "may indicate that the political decision to expel Western services from Russia has been taken."
Speaking at a press conference Thursday, Putin did not rule out preventing a social network or internet company from operating in Russian cyberspace if they did not obey the country's laws.
Google has ten days to appeal the sanction. The company's press service noted he would decide whether to appeal after studying the court documents.
The fine follows legislation enacted by Putin in July that requires large social media companies operating in Russia to open an office in the country by January 1, 2022 and maintain a physical presence there. Failure to comply with the law could result in total restrictions or bans.