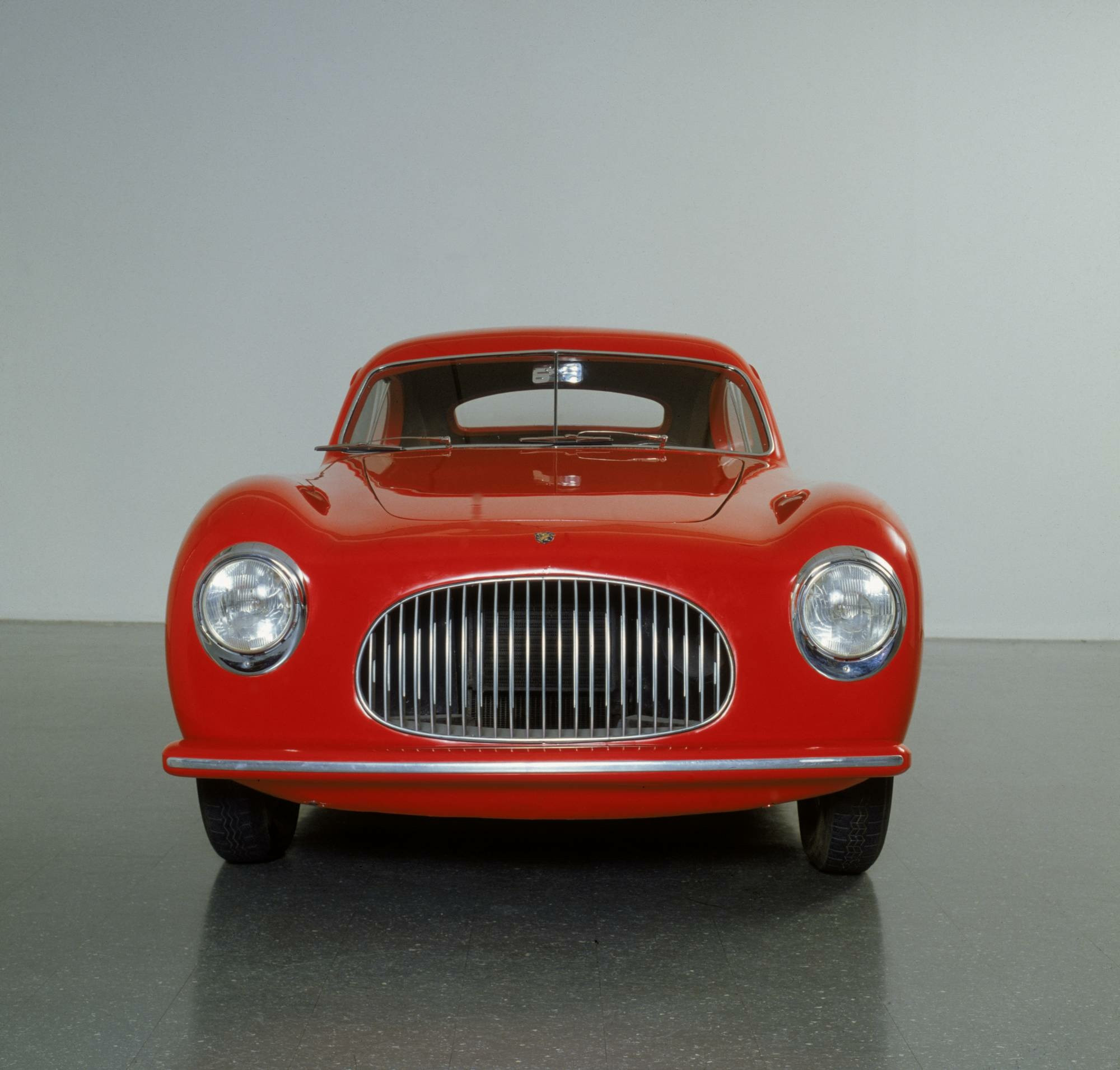 Rolling sculpture: on the aesthetics of the automobile | Magazine
"The museum will open the first exhibition anywhere of automobiles selected for design," trumpeted a press release from the Museum of Modern Art in 1951.[1] In the fall of that year, MoMA presented 8 cars, an exhibition of European and American cars selected by curator Arthur Drexler for "their excellence as works of art". The designation baffled the public and journalists: "Yer nut! Automobiles, that crazy art they call modern? Do you mean I have a piece of art in my garage? asked a "Joe Doakes" in a review. "Well that's right, brother, automobiles are art," was the reply. "And your electric toaster, your washing machine and a lot of other things that you use every day without thinking about it are too. . . It is the art of OUR time, and it is a good thing that there are institutions which are aware of it.[2] The New York Times critic Aline Louchheim took up the story in the form of a conversation between a "Man of Mars" (M. de M.) and an irritable and condescending "museum official" (Mus. Disabled.) trying to explain the presence of automobiles:
Mus. Disabled.: My God, don't you know that automobiles are hollow and rolling sculptures?
M. de M.: Good Earth, they are?
Mus. Disabled.: They have interior spaces corresponding to an exterior shape, like buildings. [. . .]
M. de M.: [. . .] I thought that the most important points of an automobile were the excellence of its engine, its safety factors and the comfort it provides to its passengers.
Mus. Disabled. (impatiently): Of course, certainly. But that's not our problem. This is an exhibition devoted to the aesthetics of automotive design.
M. de M. (eagerly): You mean, with chrome and that grille on the front that Europeans call "the dollar grin"?
Mus. Disabled. (shuddering): No, no, certainly not. It's just what we don't mean. [. . .]
M. de M.: [. . .] I wonder how the public will appreciate this exhibition. People are sensitive to cars. [3]
Automotive design was certainly, and still is, a touching subject on which many people have frank opinions based on personal experience. But this accessible and ubiquitous industrial product has raised broader questions about what qualifies as modern art. In this regard, 8 cars was in line with the exhibitions of everyday objects and industrial design organized at MoMA from the 1930s, which paved the way for the appearance of the automobile as an art.
Willys-Overland Motors, Inc., Toledo, Ohio. Jeep M-38A1 utility truck. Designed 1952 (this example 1953)
8 cars was actually a "body show"[4] that put aside the issues of functionality, security and technical performance. Two design approaches were highlighted: the envelope (embodied by the sporty Cisitalia 202) and the box on wheels (illustrated by the Willys-Overland Jeep). Both cars would in due course be acquired by the Museum for its permanent collection. There is no doubt that the curatorial choices have given rise to some pitfalls, and the Museum's apparent European bias in the field of cars has since been a subject of heated debate. Philip Johnson described the body of the Cisitalia as being slipped over the chassis like a "dust jacket over a book" – clearly a car for the intelligentsia – while the Jeep, which combined "the lure of an intelligent dog and 'a perfect gadget', came from the lowest to the bottom of the scalable chain.[5]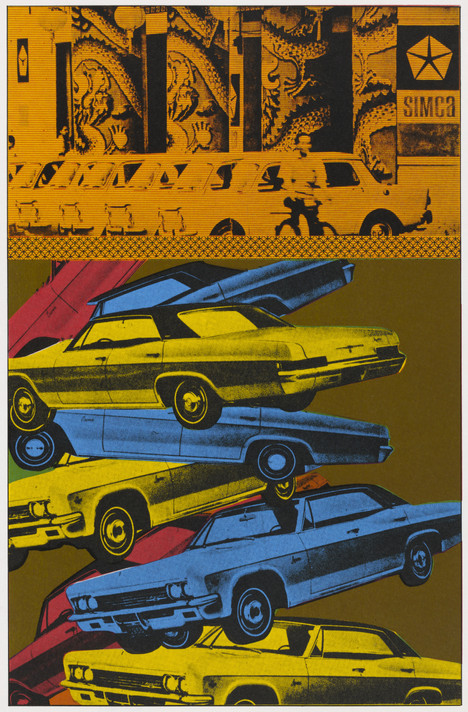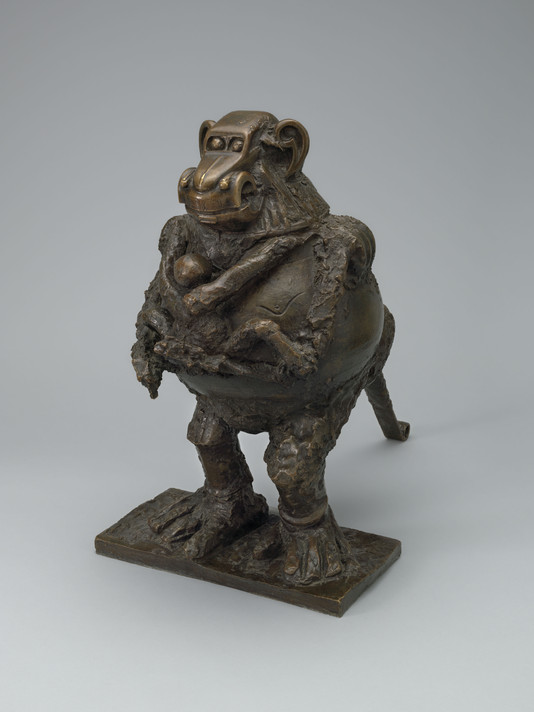 Pablo Picasso. Baboon and young. October 1951 (casting 1955)
Since the turn of the twentieth century, automobile-themed toys and entertainment, ranging from the "rocking car" of Hans Brockage and Erwin Andra (1950) to the video game franchise Grand Theft Auto– have always been popular in all age groups. Death-defying car chases in books and movies offer other vicarious driving experiences. One of the most enduring contributions to this canon is that of Kenneth Grahame The wind in the willows (1908), in which Mr. Toad's character is placed under house arrest by worried friends following a destructive drive-thru bender. Stubbornly resisting being cured of his addiction, he reconstructs his mad rides: "When his violent paroxysms possessed him, he would have room chairs in the crude resemblance of an automobile and crouch down on the first of them, bent over. forward and staring straight ahead. , making rude and horrible noises, until the climax was reached, when, making a complete somersault, he would bow down among the ruins of the chairs.[9]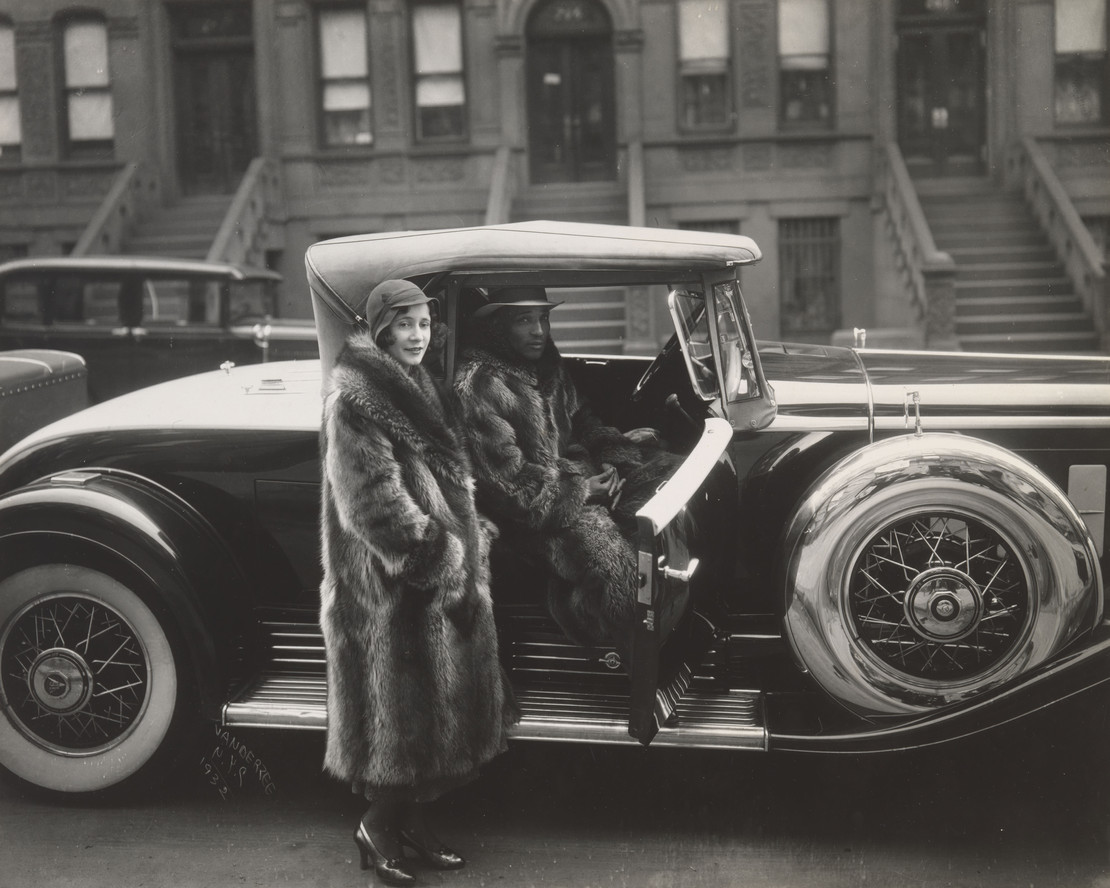 James Van Der Zee. Couple, Harlem. 1932
Cars have long functioned as a strategic tool for managing impressions with family, friends and fellow citizens. To get by in the 1920s, America required owning an up-to-date, well-maintained automobile. According to Ise Gropius, "these respectable mechanized pets" were a kind of "calling card" in New York: "We are" dressed "in a Cadillac, a Buick, a Ford! . . . A solid, well-placed salesperson does not drive a Rolls Royce as that would be considered snobbery, and an advanced individual no longer shows up in a Ford! The automobile has assumed the prestige functions that once belonged to the house.[10] This was certainly the case with a wealthy couple photographed in the Manhattan neighborhood of Harlem in 1932, then in the midst of the Harlem Renaissance. Photographer James Van Der Zee was a leading figure in this movement. Wrapped in raccoon coats for him and her, the couple exude majesty, but the true star of the portrait is the gleaming Cadillac V-16 – a premium luxury model styled by Harley Earl – with which they are posed. . About four thousand of these cars were made in the 1930s, each with a custom chassis. For the couple in Van Der Zee's photograph, this display of status would have had an extra layer of meaning at a time when black Americans faced discrimination in many other areas of cultural expression.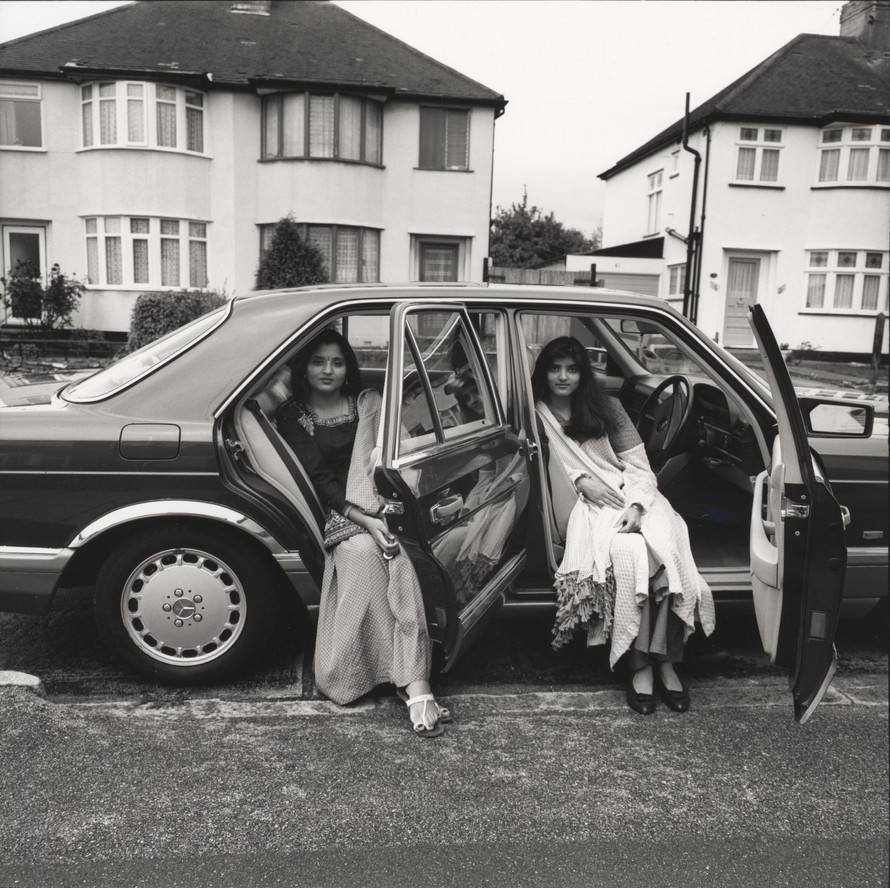 Ketaki Sheth. Shilpa and Sheetal in their car, Harrow, Middlesex. 1995
A Mercedes in the portrayal of twins Shilpa and Sheetal Patel, taken six decades later by Ketaki Sheth in London's Harrow district, also reflects the special importance that car ownership as a means of upward social mobility has in communities. marginalized. Armed with possession of their own mobile space, the sisters, whose family had started a successful auto parts business, are pictured outside their grandmother's suburban home, who was among tens of thousands of Asians deported of Uganda by President Idi Amin in 1972.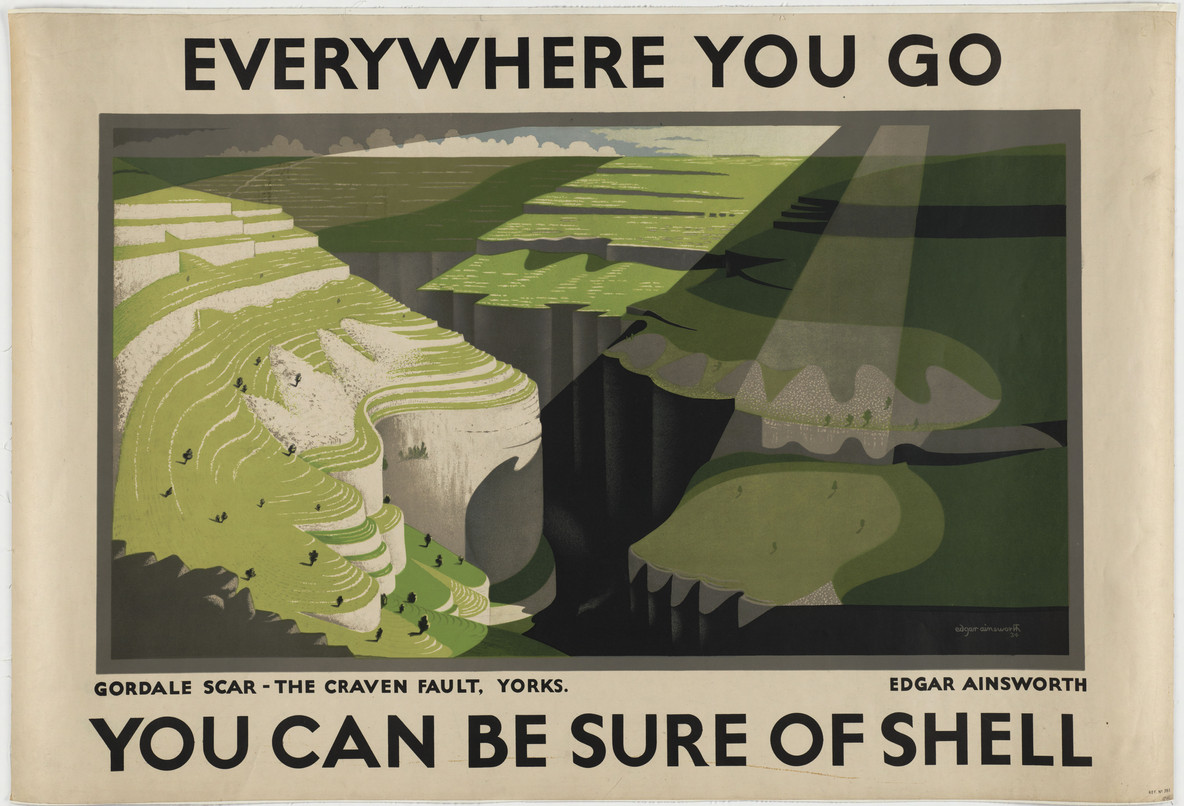 Edgar Ainsworth. Everywhere you go you can be sure of the Shell Gordale scar – The Craven Fault, Yorks. 1934
In addition to making suburban life possible, cars opened up the countryside to mass recreation. "Everywhere you go, you can be sure of Shell" was a 1930s advertising campaign in which Shell targeted a growing group of middle-class British motorists. The damage to natural landscapes caused by the construction of roads and gas stations and by invasive oil extraction was far from universally welcome. By presenting visions of the British countryside withdrawn from the disfiguring industry, Shell has sought to distract from its association with environmental damage. Shell's use of artists to soften its public image was a form of art washing, a well-established branding strategy practiced by polluting mobilities – exposed more recently by ongoing protests by climate activist group Extinction Rebellion against BP's sponsorship of the National Portrait Gallery in London.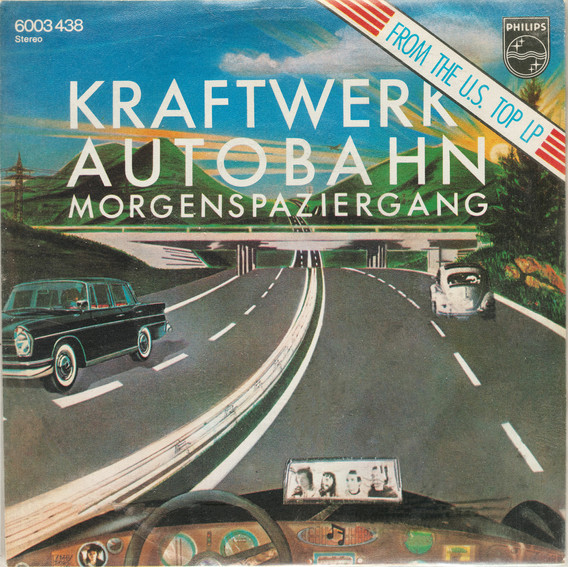 Automania, curated by Juliet Kinchin, former curator, Paul Galloway, collections specialist, and Andrew Gardner, curatorial assistant, Department of Architecture and Design, is on view at MoMA until January 2, 2022.
Remarks

[1] The Museum of Modern Art, New York, press release no. 510823-46, August 23, 1951.
[2] Newspaper clipping, "Modern Art in Your Garage," September 6, 1951, MoMA Archives, The Museum of Modern Art Exhibition Records (MoMA Exhs.).
[3] Aline B. Louchheim, "The automobile as art", The New York Times, September 2, 1951.
[4] John Wheelock Freeman, "What is good design? " Motorsport review, July 1952, 50.
[5] Philip Johnson, quoted in Bert Pierce, "Auto as Art Work Is Museum Exhibit", The New York Times, August 29, 1951.
[6] Clyde L. King, foreword to Annals of the American Academy of Political and Social Sciences 116, no. 1 (November 1924): vii.
[7] Paul Rohrbach, cited in Walter Gropius Amerikareise 1928, ed. Gerda Breuer and Annemarie Jaeggi (Berlin: Bauhaus-Archiv, 2008).
[8] Louchheim, "The automobile in modern art", The New York Times, September 20, 1953.
[9] Kenneth Grahame, The wind in the willows (London: Methuen & Co., 1908), 45.
[10] Ise Gropius, "Autofahren in New York" (unpublished manuscript, 1929), Bauhaus-Archiv, Berlin.