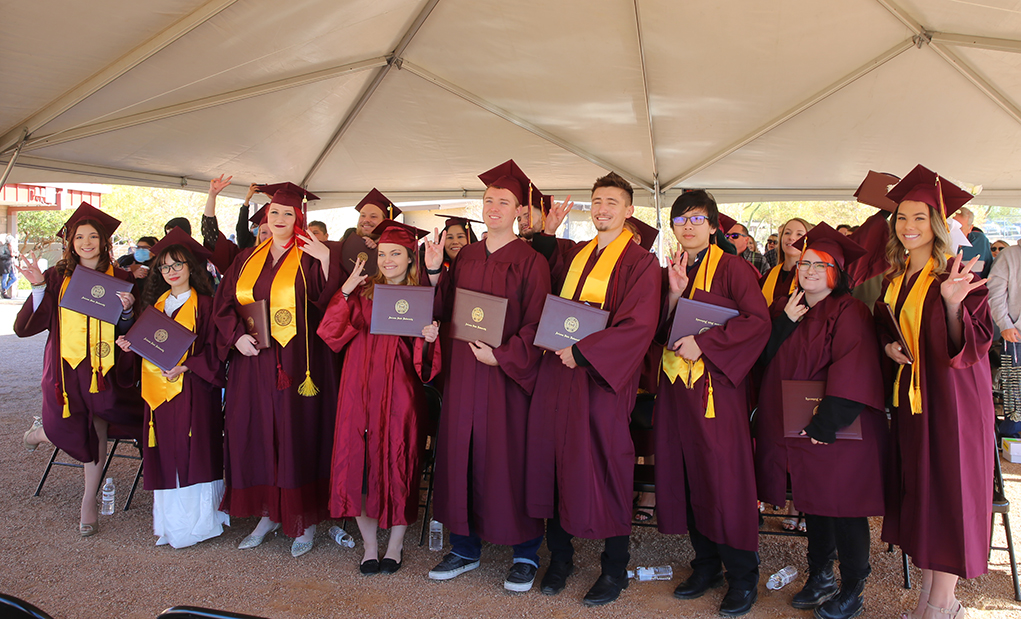 RiverScene Magazine | ASU Lake Havasu City convocation on Saturday morning

By Becky Maxedon
Arizona State University at Lake Havasu City graduated 14 fall students on Saturday morning.
ASU Community Outreach Specialist Kimberly Krueger said 11 graduated with honors, including eight Summa Cum Laude – the highest honor.
Krueger said the graduates were made up of a diverse group including international students.
"This is a very diverse group with international graduate students, non-traditional students like City Councilor Michele Lin and high performing local LHHS students. We are very proud, "said Krueger.
Graduates included: BS Biology Olivia Rose Del Gandio; BA in Business Administration My Tre Huynh; BA Communication Molly Grace Corey; BS Criminology and Criminal Justice Christian Adam Combs; BS Criminology and Criminal Justice Angel E. Garcia; BS Environmental Sciences Anthony Quach; BS Kinesiology Jordyn McKenzie Osborne; BA Organizational Leadership Kylee Theresa Danaher; BA Organizational Leadership Tyler Joseph Richards; BS psychology Amanda Sinclair Alba; BS psychology Zach Hardwick; BS psychology Patrick Joon Ho; BS psychology Michele Lyn Lin; BS Tourism and Leisure Management Khye Bernal.