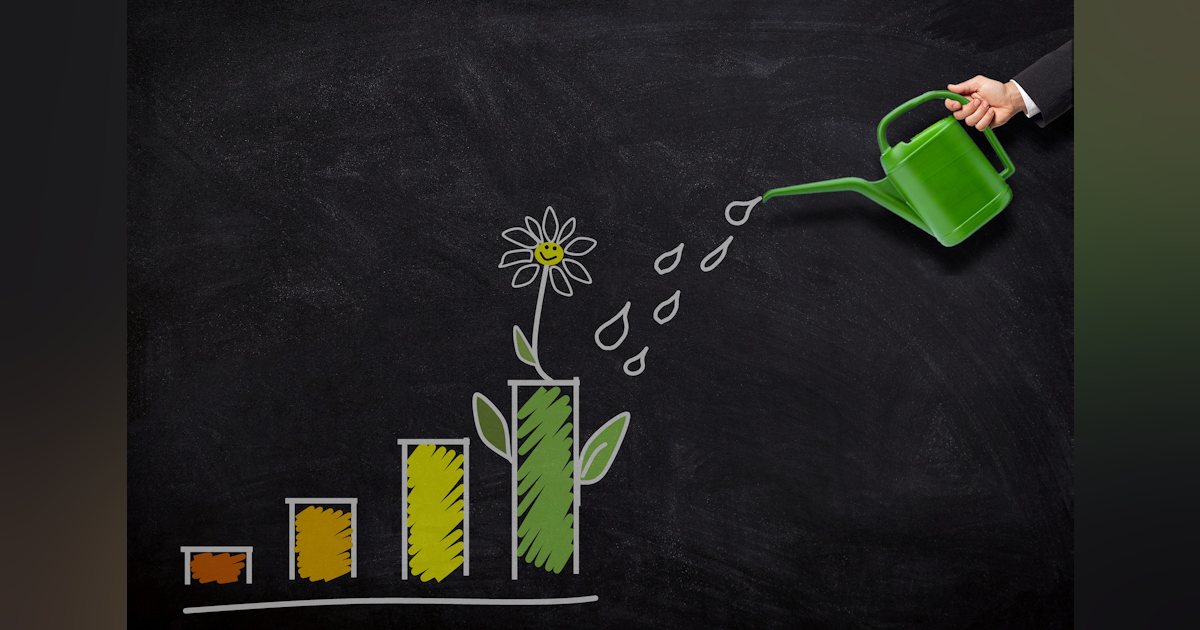 Readers find interesting hooks in top horticultural SSL content
December is a time of reflection here at LED magazine. We are spending more time reviewing our website analytics and assessing which LED and Solid State Lighting (SSL) readers have been most popular over the past year.
To start, I gathered data on the four main horticultural articles published on the LED magazine website in 2021, and plan to offer similar information on several hot topics on the sites over the next few weeks – before finishing our lists with the 20 most read articles of the year. As always, remember that stories often have long tail traffic because they are on the website longer, and that is our only caveat.
Two big players were in the top four most read horticultural stories of 2021. Let's be honest – Signify publishes a lot of project information with its GrowWise and other horticultural SSLs and monitors its clients. So we are already incorporating a lot of them into the mix. What was a little more revealing was that Fluence by Osram made this list as well – twice. Over the past few years, we have seen a greater volume of quality information coming from this organization, research results in particular. Fluence has grown under the wings of Osram since its acquisition. Hopefully this continues with the ams Osram entity combined.
"Two big guys," you say. "But he points to three companies in the teaser." Yes, my friends, it is true. But the third company was a little under the radar when it came to our sources of information.
1. Meaning the CEO envisions a $ 2 billion farm lighting market

With 2020 in the mirror, our Mark Halper reported on the expectations expressed by Signify CEO Eric Rondolat that 'sustainability' activities, including agriculture, would generate income over the next two years. Again, given the number of horticultural SSL projects and partnerships that Signify has announced over the past few years, that doesn't surprise me – but I'll say the estimated market potential seemed a bit more bullish than it does. it may be in the long run. economic and supply forces linked to the pandemic.
2. Fluence research shows that spectra and intensity of LEDs can increase cannabis yield

Fluence has worked hard to increase the commercial potential of growing cash-rich but energy-intensive cannabis. By supporting its SSL product developments with established research partners such as Wageningen University and Research (WUR) in the Netherlands, the ams Osram business unit has applied its teachings on the impact of spectra and l intensity of LEDs on the biomass yield of cannabis flowers. It makes sense: the larger the flowers, the greater the mass of the harvest and the greater the potential benefits for cannabis growers.
3. Swiss medicinal cannabis farm deploys Fluence SSL in vertical layers

Fluence also shared details of a project with Swiss medical cannabis producer Cannerald. What is interesting is that the whole project used LED lighting, for all stages of cannabis growth, which is not yet the case in many operations. Additionally, the vertical nature and limited space of this Controlled Environment Agriculture (CEA) operation meant that the devices had to be placed close to the plant canopy and radiate less heat. Mission accomplished.
4. A lettuce farm in Poland switches to all LED, heat pump

Finally, the fourth on the list is a lettuce story with a side of added heat when the Gospodarstwo Ogrodnicze Karpińscy farm in Poland tested various light sources in multiple phases, with Hyperion Grow Lights in the combined and LED phases only. "Hyperion who? Some of you might be thinking. The company was founded by semiconductor specialists at Plessey and backed by intellectual property that was initially developed and then licensed to Plessey by UK lighting company Phytolux. According to Hyperion's website, its LED grow lights continue to use Plessey and Osram technologies. Either way, what is remarkable about this story is that the farm operator determined that additional boilers were needed to compensate for the lack of heat LEDs. Balancing energy efficiency, crop needs and climate is a tricky dance, according to some speakers at this year's HortiCann Light + Tech conference.
CARRIE MEADOWS is Associate Editor-in-Chief of LEDs Magazine, with 20 years of business-to-business publishing experience in technology markets including semiconductor technology manufacturing, fiber optic communications, machine vision, lasers and photonics, as well as LEDs and lighting.
---
For up-to-the-minute LED and SSL updates, why not Follow us on twitter? You'll find curated content and commentary, as well as information on industry events, webcasts and surveys on our LinkedIn Company Page and our Facebook page.