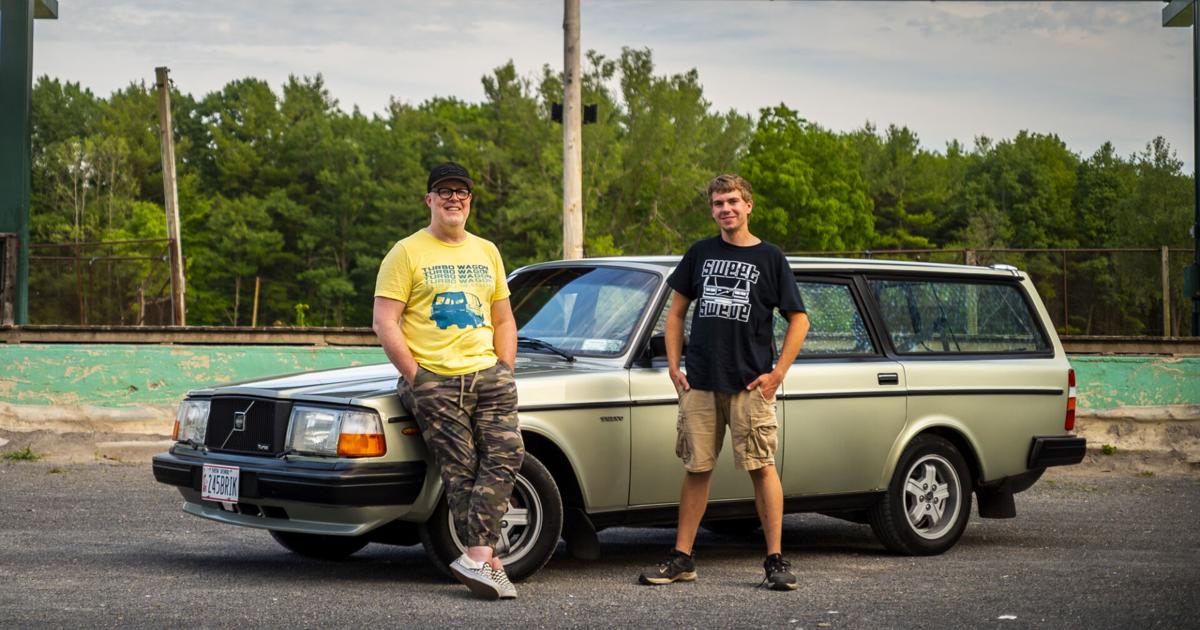 Photo-finish: Photos of Elba resident make Volvo fan magazine cover | Lifestyles
ELBA – On the cover of a recent Jakob's Magazine is a 1983 Volvo 245 Turbo.
It's not necessarily unusual, the magazine is published quarterly in the Netherlands to present the world of Volvo, the famous Swedish car manufacturer.
But a connection to Genesee County?
On the cover of the April 2021 issue was Elba native Bailey DeLelys' photograph of the vehicle being driven by his friend Sean Ashcraft.
"I had this friend online who is from California who ended up moving here in the last three years, and I met him after he moved," said DeLelys, 24. "I saw he had the station wagon he imported from Italy, and I have a similar car but mine is the American spec car."
Ashcraft's car was in good condition – almost museum quality – and after talking on Instagram, DeLelys knew he was going to a Volvo car show in Trumansburg, Yates County.
The two met where DeLelys, a photographer, did a little photoshoot for fun. Two months later, Ashcraft's car was invited to feature in Jakob magazine.
"If you're featured, you usually provide the footage," DeLelys said. "He decided to see if I was interested in taking pictures for it. There was really no promise as to whether my pictures or anyone else's would actually be used. But the magazine writer said suggested that why don't we take pictures with the foliage?"
The photoshoot took place at Glimmerglass State Park in October 2020 outside of Cooperstown. DeLelys said it was an all-day event.
He left Elba at 6:30 a.m. and took pictures until 4 p.m.
After finishing the photos and editing, he sent them. He and Ashcraft didn't hear from him until December, when DeLelys learned they were using photos, but weren't sure at the time what they were using and how many.
DeLelys has always loved Volvos. He said when he was in fourth grade he thought they were funny.
Over time he found them to be cool and interesting cars. He ended up buying his from Batavia in 2018.
"I'm going to do a basic mechanical restoration on it, so I can start driving it and taking it to shows," he said.
DeLelys plans to pursue a career in photography.
He first started it for the fun of taking pictures. Eventually, he started taking it more seriously and getting more invested in it.
Although he started out with portrait work, DeLelys found he had a love for automotive photography.