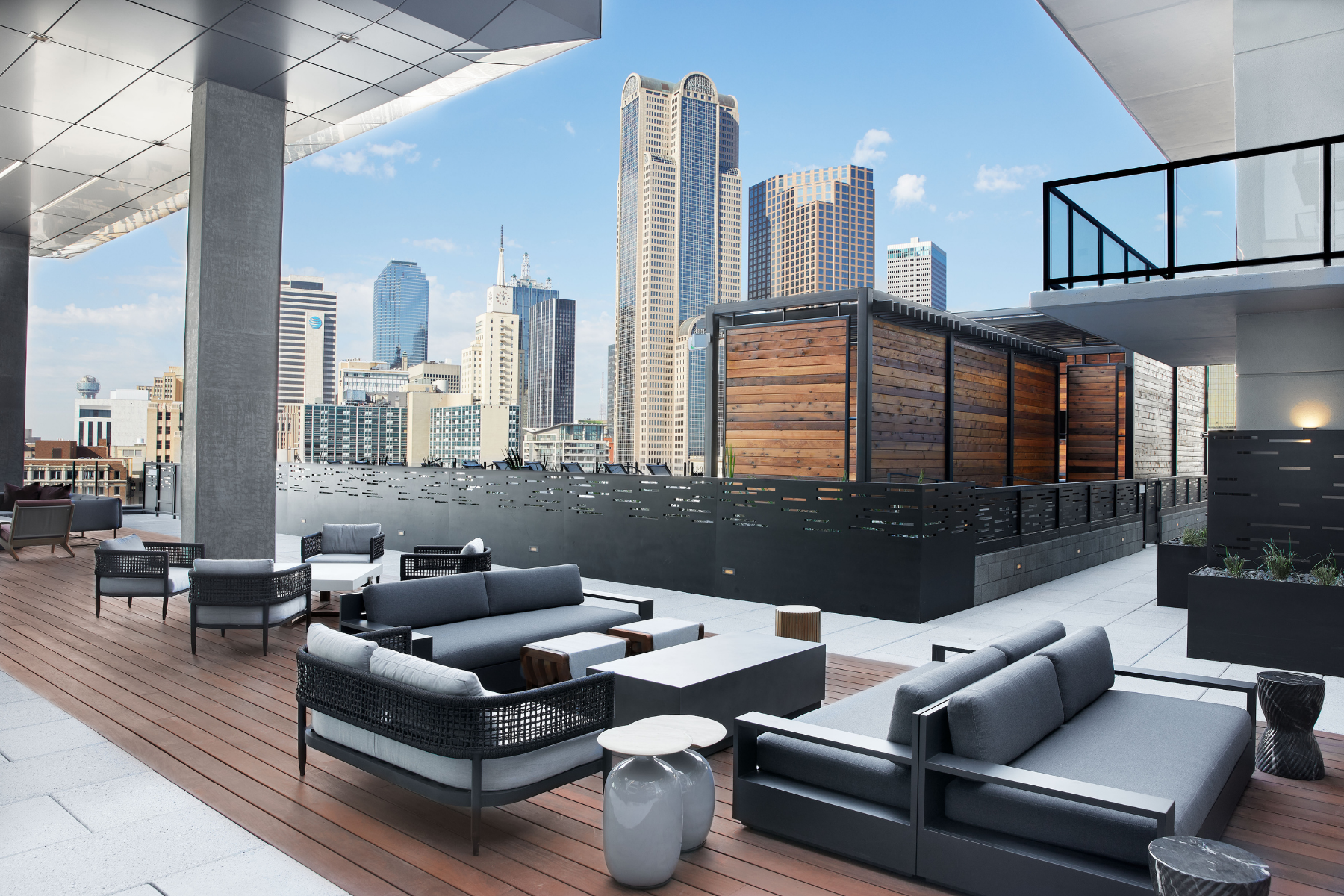 Enter the all new residences of the eastern district of Todd Interests
The newest residential skyscraper in the booming Downtown Dallas East District has officially opened.
"The opening of our residences consolidates the neighborhood as a true neighborhood," said Patrick Todd, Managing Partner of Todd Interests. "The authentic but refined character of [East Quarter] will feel familiar to those who have spent time in Brooklyn, Williamsburg or Chelsea. For Dallas residents, this may be the first time they've discovered an upscale urban neighborhood within walking distance. You can venture out of our neighborhood for five minutes on foot and find yourself in the Farmer's Market, Downtown, Deep Ellum or the Arts District.
Started by brother Patrick and Phillip Todd and their father, Shawn Todd (the visionary between downtown projects such as The National, One Dallas Center, and 400 N. Ervay), the neighborhood quickly became home to businesses. technology such as Therabody, Dialexa, and OrderMyGear; and restaurants by award-winning chefs Nick Badovinus (national anthem) and Danny Grant (etta, opening scheduled for 2022). Formerly home to auto showrooms, Todd Interests has restored 18 existing historic buildings and developed a new 20-story mixed-use development with retail, office and residential spaces.
At its heart is the nearly 100-year-old Meletio building, which will serve as the centerpiece of the new development.
Located on the site that once served as the Meletio building (315 S. Cesar Chavez) and now the lobby of the East Quarter residences, the new development mixes blend the turn-of-the-century building into a tower of 335 houses, from the 8th stage .
Caroline Todd of Todd Interiors has created a luxury residential lobby to welcome guests. Design highlights include a custom bench upholstered in Kelly Wearstler fabric and steel Charleston Forge lounge chairs, seating by Brendan Bass, and chandeliers by Reng Lighting. Renters will enjoy artwork from KAWS, photographer David Yarrow, painter Brandon Boyd and local artist Zeke Williams in the space designed by Todd Interiors.
"The rental lobby of the original Meletio building focuses on connecting the old and the new," said Caroline Todd. "The original / historic steel storefronts, concrete columns and brick walls come to life with custom furniture in warm brick tones and vibrant hues of blue. Reng custom chandeliers anchor the space and pay homage to the Meletio name. Period terracotta pots filled with pampas grass sit atop the elegant black marble fireplace. The atmosphere: the industrialist from Brooklyn meets Texas.
Units range from studios to one and two bedroom homes on the 8th through 20th floors of the building to 14 penthouse residences with panoramic views of downtown Dallas located on the 19th and 20th floors.
Amenities range from a private bar and infinity pool surrounded by cabanas on the 8th floor with hardwood floors, 24-hour concierge service, and two fitness centers.