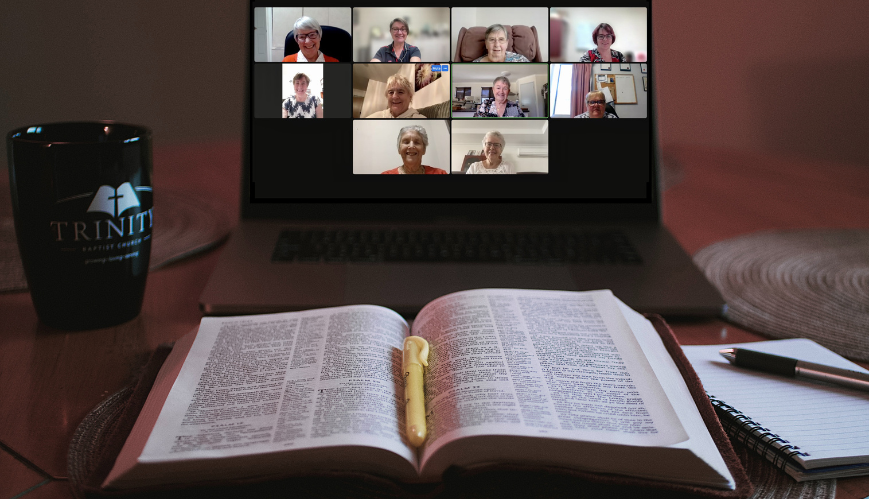 Devotions with Deb create a global connection
Devotions with Deb create a global connection
November 17, 2022
Major Deborah Robinson gathers with women around the world for her regular "devotions with Deb" ministry, hosted on Zoom.
By Jessica Morris
Every Wednesday morning, Major Deborah Robinson logs on to Zoom and opens her Bible. She is here to host 'Devotions with Deb' (DwD), a virtual community that comes together around the scriptures. And although it started as a personal effort to keep in touch with his community during Western Australia's 2020 lockdown, the routine has remained.
"Unlike other states, WA has not faced significant blockages, so our face-to-face ministries have resumed fairly quickly. I asked those at DwD if they wanted to continue meeting online, and they did," Deb shares. "They love the accessibility, not having to drive anywhere or having to host or bother with a cup of tea. They can just jump online as is.
Keeping people connected… Perth Fortress Corps Officer Major Deborah Robinson.
Over the past two years, the DwD community has grown from locals, friends and family based in Perth to Salvos in other divisions and countries. There's even a participant logging in from Perth Corps in Scotland, which is somewhat ironic considering Deb is the Perth Fortress Corps officer in WA!
"It really was a great vehicle for including others," Deb recalls. "DwD has organically become a gathering of a core group of women who read [the] Scriptures and praying together, and in doing so, unified them and created a loving community of its own – just from a small idea to help people stay connected.
What's great about DwD is that, as Deb says, "It's not rocket science!" Anyone with a Wi-Fi connection and a Zoom or Teams link can participate. And the pattern can also be replicated in other body or mission expressions as the structure is flexible. DwD will often follow the daily lectionary, encouraging them to delve into uplifting and obscure scriptures. Deb also finds other prayer-based resources online and creates a weekly post listing community prayers and readings.
"It's been a great discipline to read the scriptures and wrestle with passages that we would normally ignore or avoid," she says. "I think what matters most is that we regularly take time to connect with God – to pause and pay attention to the Divine within us and around us. This practice was evident in the life of Jesus, and as those who claim to follow him, it makes sense that we too take the time to connect with God.
Knowing that not everyone naturally engages in devotional time, Deb encourages people to find their own pace. As it flourishes with a liturgical and orderly structure, other communities will benefit from something more fluid. The most important step is to choose to connect with God – from there everything else will follow. And for women who want to join a virtual community, DwD has an open door.
"Just start by reciting a prayer written by someone else – a prayer that resonates with you, that can settle you into a new day," Deb encourages.
Devotions with Deb are every Wednesday at 10 a.m. (AWST). For more information and a Zoom link to the session, email [email protected]