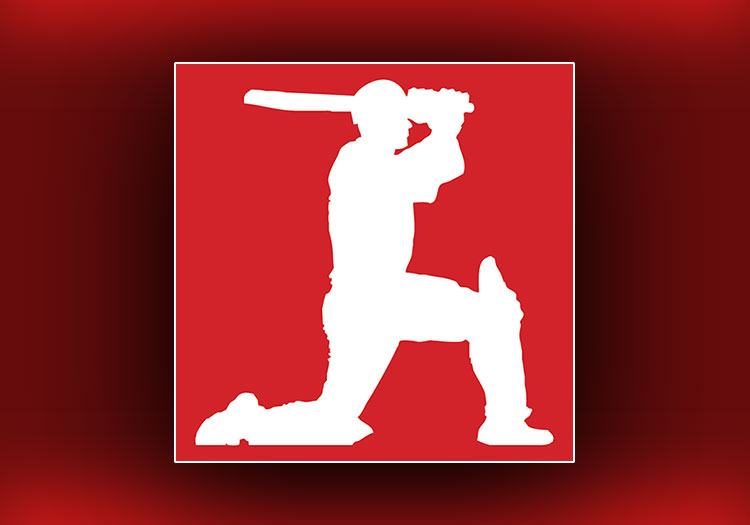 Access to digital content from The Cricketer is changing … here's how and why
Digital publisher SAM MORSHEAD is writing to let you know about the changes you will start to see from the start of December and the steps we have taken to improve our digital product over the past 12 months.
Dear readers,
From the beginning of December, the ways to access digital journalism from The Cricketer will start to change, as we start charging for some of our coverage.
We value you very much, our readers, and – with that in mind – I wanted to make it clear the changes you'll see, the thought process that got us to this point, and the investment we've made in our journalism over the past few years. last year to make sure we're delivering value for your money.
First of all, the context.
Over the past four years, The Cricketer has made tremendous strides in the digital space: our number of visitors for 2021 is already 18 times greater than for all of 2017, and we have grown our digital office to six. members instead of two.
This growth has allowed us to broaden the reach of our journalism, to cover more widely – especially on the English game – and to tell more stories about the sport we all love: an approach that has earned us the ECB award Outstanding Coverage of Domestic Cricket for three consecutive years.
I am very proud of the variety of stories posted on our digital channels during this time, the voices we have given platforms to and the work we have done to push for coverage parity between professional men's and women's matches a lot, a lot closer than her. was before.
It's a great start for a long-term project, the ultimate goal of which is to become the go-to outlet for top-to-bottom written coverage of English cricket. And now we're ready to take the next step – but with that comes a need to change our business model.
Over the past 12 months we have made significant investments in our journalism: we have employed the best journalist and one of the best English cricket editors, George Dobell; added a new junior reporter to Elizabeth Botcherby; improved the performance of our website; and next month will launch our own app, to deliver all of our digital content right to your phone.
"As we enter an era where printing costs rise and reader behavior changes, it is important that we look to the future."
These advancements put us in a position to move the digital part of our business to the here and now, focusing on quality, reliable and trustworthy journalism rather than clicks for clicks.
It's incredibly exciting. But in order for us to continue to develop this service, we need readers to support us.
Please understand that the shift to a digital paid model is not designed to lock you in, but necessary to help us move forward, grow, survive and thrive for decades to come.
The addition of George and Elizabeth to the full-time staff means we now have seven journalists, all of whom are committed to providing the best coverage of the game in England and Wales.
That means more articles about your team, more information about the players you watch, more analysis of their performance, more news that makes a difference, more engaging writing about the cricket you love.
And so at this transition, and what options will be available to you from December 1.
There will be three ways to read our digital content: Paid per article access on a web browser, Unlimited access through a subscription on our new app, or Limited free access on the app and browsers.
If you want to unlock all of our digital content, the most profitable option will be a premium subscription to our free downloadable app – which will officially launch on December 1.
For £ 3.99 per month, and with the first month absolutely free, readers will have unlimited in-app access to all of our digital content, including the best coverage of the English national game and in-depth coverage of the men's squad. from England, courtesy of George – who will be touring with Joe Root and Co in Australia. Nick Friend, Christopher Martin-Jenkins Young Journalist of the Year, will bring full coverage of English women, while all regional men's and women's teams will be equally well catered for, with patches allocated to our journalists for their allow more in-depth coverage to be generated. , similar to what you may have found in the regional media of yesteryear.
Via a web browser, you will be able to purchase our articles, interviews, analyzes, surveys and the latest news article by article.
Using an Axate wallet, readers will be able to purchase access for 30p per item.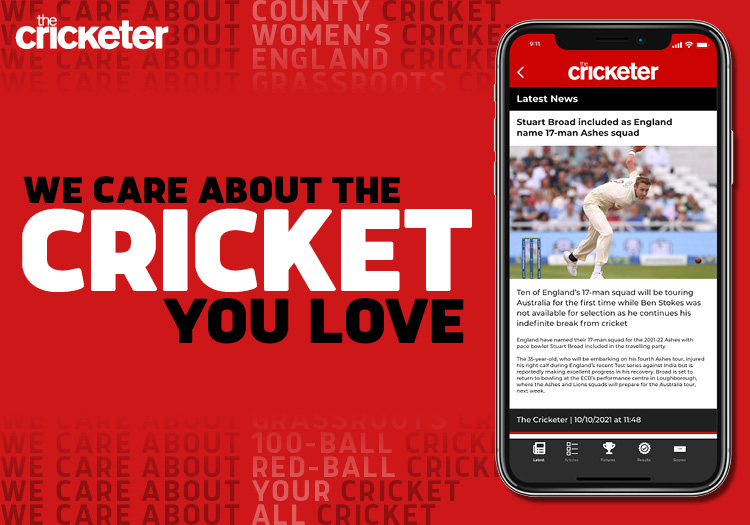 We believe this will give you the opportunity to sample what we have to offer, and for the more casual visitor to dive in and out.
Not everything will be paid and the app includes free navigation, but starting in December, you will notice a relatively large increase in the number of items falling behind our paid walls.
As you browse the website, you will notice the implementation of a golden tint on these items.
None of these changes will impact our flagship magazine, which is in a very healthy location and continues to operate normally, independent of our digital branch. Subscriptions are available for £ 49.99 for 12 issues.
It's also important to note that our print and digital content is tailored to each platform, there is almost no crossover between the two.
Attitudes towards digital journalism are changing, but it's a slow process. I understand why you hesitate to pay for what you read online; I understand why you might think it should be free. But journalism – even bat and bullet journalism – comes at a cost. And as we enter an era where printing costs rise and reader behavior changes, it's important that we look to the future.
We desperately want to take you with you, and to those of you signing up to be part of The Cricketer's digital family in the future, I can promise you a wholehearted commitment to delivering the best, the broadest. , the most insightful and colorful writing -word cover of the English game – male and female, international, county, regional and grassroots – you can find.
I hope you accept the offer of a month of free and unlimited access to the app, or sample some of our à la carte work, to see that this promise is kept.
Thanks for reading and see you soon,
sat
Please make sure all fields are filled out before submitting your comment!