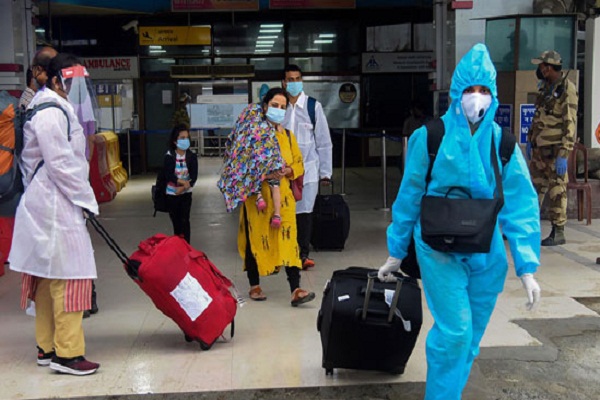 21 confirmed cases of Omicron in India
The emerging variant of Omicron has been a cause of global concern due to its high transmissibility but possibly low mortality. Omicron's Indian tally rose to 21 on Sunday, with nine reported in Rajasthan, eight in Maharashtra, two in Karnataka and one each in Delhi and Gujarat. The tally is likely to rise as more suspected cases are reported across the country.
According to data from the Ministry of Health and Family Welfare, 8,306 new cases of Covid-19 have been reported in the country in the past 24 hours, bringing the number of active cases in the country to 98,416. this is the lowest active workload in the last 552 days. 211 deaths in the past 24 hours have been reported in India.
A central government-run boarding school in Narasimharajapura taluk saw 94 students testing positive for Covid-19, Delhi saw 63 positive cases reported on Sunday. It was the third day in a row that the nation's capital had reported cases above 50. There had been 54 cases reported on Friday and 51 on Saturday, as well as the first case of the Omicron variant. In addition, around 43 medical students at the Chalmeda Anand Rao Institute of Medical Sciences in Bommakal in the Karimnagar district of Telangana tested positive for COVID-19 after the annual party was held at the college a week ago. and is considered a possible source of the virus has spread.

Follow us and connect with us on Facebook, Twitter, LinkedIn, Elets video